first up.. i love to read comics and i love all the comics and the artist from

GempakStarz

..
their drawings are full of varieties..
well it's not very long ago..
there's an artist called Ben..
i improved my drawings skill all based from Ben's artwok..
and that's last 3 years..
now.. he's no longer with

GempakStarz

since.. i forgot when did he left.. =D
and a while later he published a mag called Powder..
anyway.. here's some of his latest drawings.. you can click on them for full view..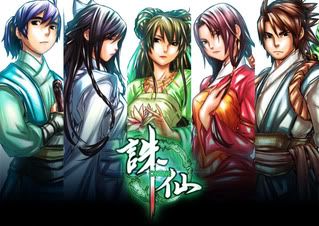 i'd been searching all these years where Ben had gone to..
so.. minutes ago.. i searched on Google and find Ben at

COMIXO STUDIO

..
it's all thanks to
HER
.. (well.. i dont know who she is.. =B)
gosh! i really miss his drawings..
im not saying Ben is the best.. but all artist from GempakStarz is talented..
i really hope i can draw like them as im studying in a course that requires drawing skills..
GONNA WORK HARDER!!