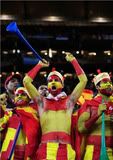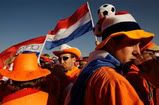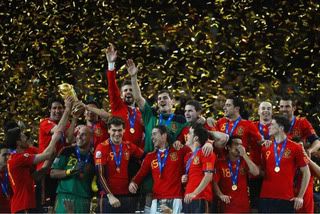 In a game when a record number of 13 yellow cards were given out and the games went through for extra time.. John Heitinga was sent off after received second yellow card at 109th minute..
Spain finally takes the title of the new World Cup Champion with the single goal from Andres Iniesta!
both team shows a great performance where it seems they are lack of luck..
Arjen Robben missed 2 chances to score a goal where both chance saved by Iker Casillas and same chance wasted where Maarten Stekelenburg
blocked the shot from Fabregas
..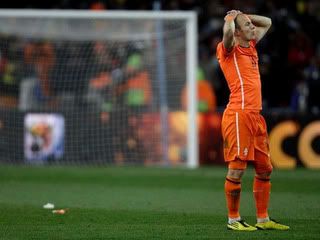 Arjen Robben frustrated after the referee blow the final whistle of the World Cup South Africa 2010.
For the last 2 World Cup in 2006 and 2002.. Both finale match ended with penalties.. I really hope that World Cup this year will not ends with penalties.. And the hope finally came true when
Andres
Iniesta sinks Dutch with late strike..the ESPANA takes the title of the new World Cup Champ for the first time..
Man of the match.. Andres Iniesta!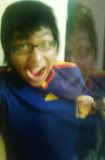 Thank you to Spain for showing the best performance tonight..
Teamwork is the main thing that leads you guys to the World Cup Trophy..
We'll meet again in
July 2014 for the World Cup in Brazil!! Bye for now..
Thank You..
Arigato..
Xie Xie..
Nandre..
Terima Kasih..
--for more information of the match..