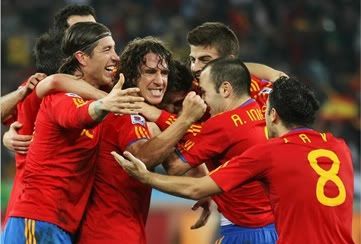 Yayy!!
Spain will be meeting Netherlands in the final of World Cup 2010..
Please defeat Netherlands to avenge Brasil.. xD
i was watching the match at home alone..
well yeah.. it's kinda boring to watch football match alone..
but it's just too exciting watching the match..

1st thing here why im so excited is because many of my friends is a fans of Germany and they get really cocky of their Germany for scoring 4 goals in 3 match.. i mean.. REALLY cocky..
So.. they predicted that Spain will get the same fate as the other teams..
i know.. that would never happens..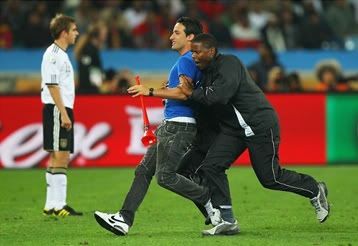 about the match.. from what i watch..
Spain totally controlling possession in the 1st half where Germany play carefully in defensive..
and what funny is.. there's a pitch intruder earlier in the 1st half..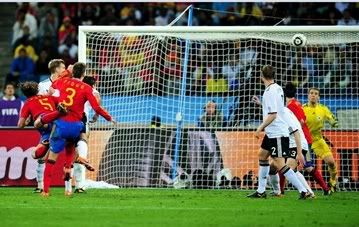 Jerome Boateng switched with Marcell Jansen early at 52 minutes and another subs switching in Tony Kroos for Piotr Trochowski at 62 minutes..
and just 11 minutes after the 2nd substitution..
Carles Puyol gets a header from a corner kick that passed thru Manuel Neuer..
it is a terrific opening goal for the ESPANA!
there's nothing more i can tell about the match here.. im not a professional commentator you know..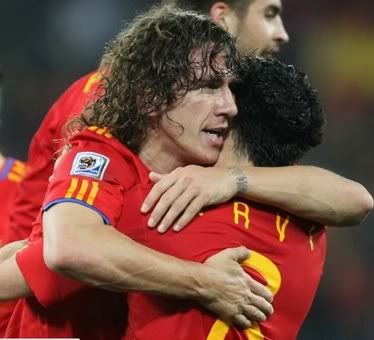 as you all can see.. the man of the match for sure is.. Carles Puyol!
sorry for the unsatisfying post..
kinda lazy to type anything but i still put in a new entry here.. =D
so sleepy right now.. it's 5 in the morning.. (GMT+8)